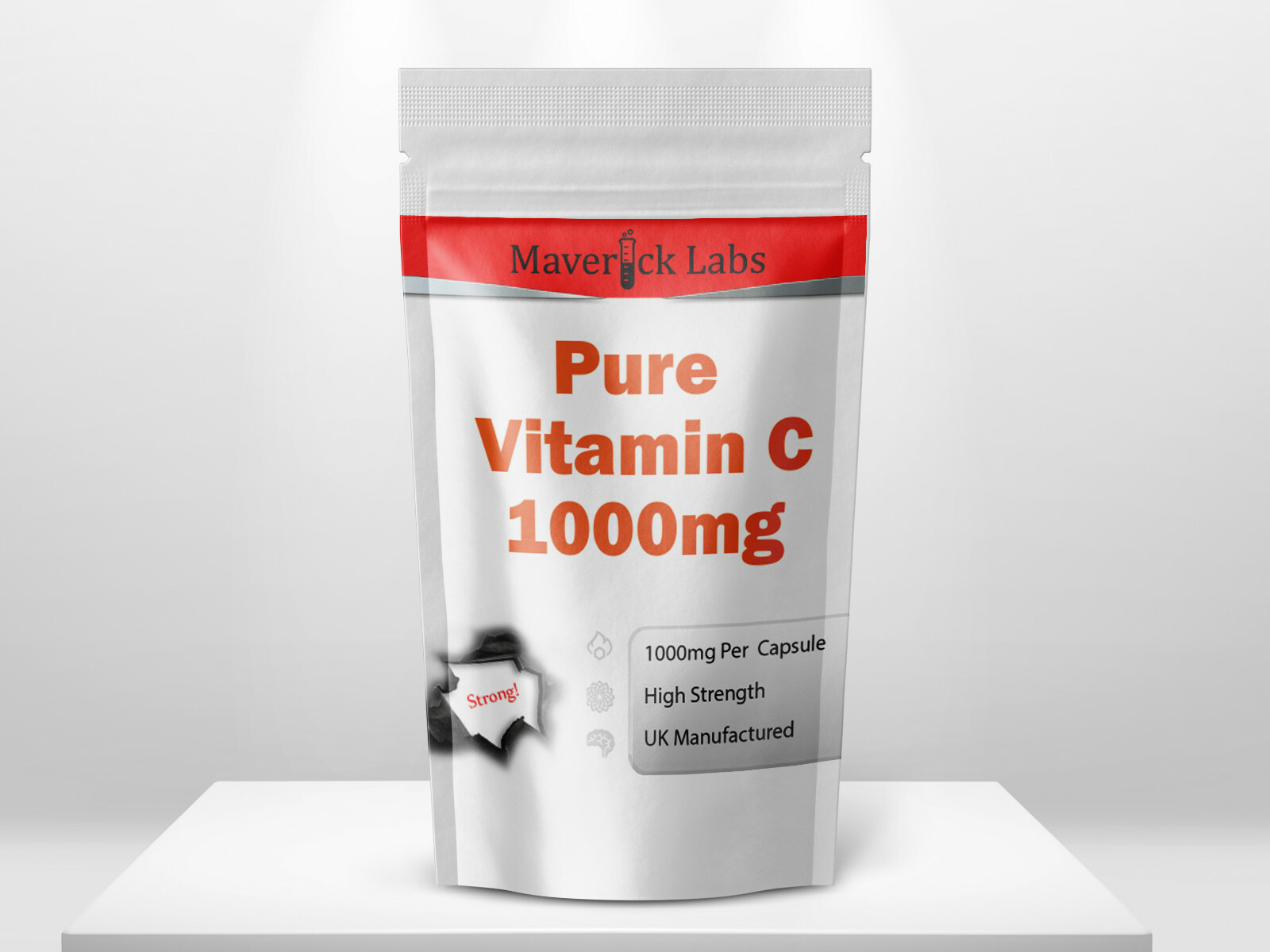 The more you buy, the more you save!
Auction Type :

Buy Now

Condition :

New

Category :

Health & Beauty:Vitamins & Lifestyle Supplements:Vitamins & Minerals

Time left :

22 days, 2 hours, 50 minutes

Ships to :

United Kingdom and many other countries.

Return policy :

Yes (30 days)

Seller :

psychoprotein_outlet (99.3%)

Stock :

40000 Available (374 sold)

Viewed :

10340 times
Product Details
Ingredients :
Antioxidant
Main Purpose :
Immune Support
Country/Region of Manufacture :
United Kingdom
What the Seller Says
Vitamin C - 1000mg CAPSULES (not hard to take tablets!) Pure Vitamin C as ascorbic acid in capsule form - with NOTHING ELSE ADDED! A whopping 1000mg PER capsule. Take 1 per day! (Or even 1 every other day - your choice!) Unlike many other listings these are NOT tablets - they are capsules! Capsules are generally far easier to swallow. And they are vegetarian-safe capsules too. Each pack contains 90 capsules. They come in a sealed pouch which easily fits through your letterbox! This means they are delivered easily by Royal Mail. Other reasons to buy from this listing: Our Vitamin C usually lasts 2 years - so buy now and stock up!CAPSULES (instead of tablets) which are easy to take and easy on the stomachZERO fillers! Nothing else but vitamin c and the capsule!RESEALABLE pouch - you can store these easily and keep them freshShipped by 24-hour post - expect arrival in 48-72 hours (given the conditions this cannot be guaranteed however). AMAZING DEAL! We ship by 24-hour post (Royal Mail), but given the circumstances, cannot guarantee delivery. We can only do our best at the current time! Buy one pack, or two packs and SAVE! If you buy 4 packs, you will get 360 capsules - that's a year's supply! Buy now whilst this stock lasts!