Iron Supplement with Vitamin C and B12
Product Price
$17.98
Product Review Score
4.27 out of 5 stars
169 reviews
When you order through these links, we may earn a commission at no additional cost to you.
Additional Product Details
Optimal Blood-Building Formula*: Our Iron Plus is a strong iron complex rather than just iron by itself. It is formulated to address different types of anemia caused by iron, folate or vitamin B12 deficiency.* With iron plus vitamin C, vitamin B6, B9 & B12, this optimal combination is available in one easy-to-swallow veggie capsule — a convenient way to give you (especially menstruating girls, pregnant women, vegans and vegetarians, athletes) healthy blood support and efficient energy output.*
Bioactive Forms & Enhanced Absorption: Each Capsule delivers 36 mg of elemental iron in a non-constipating form (ferrous bisglycinate), which is less likely to irritate your stomach than other iron forms. Along with 5 mg of vitamin B6 (pyridoxal 5'-phosphate), 667 mcg DFE of folate (L-5-MTHF) & 30 mcg of vitamin B12 (methylcobalamin), all tissue-ready B vitamins necessary in the manufacture of red blood cells.* Also included 30 mg of vitamin C to further increase your body's absorption of iron.
Nourish Your Blood*: Our body requires an adequate amount of healthy red blood cells to meet oxygen-transport needs. Iron is used in the production of hemoglobin that specifically carries oxygen. When it's low, energy levels decrease.* Doctor's Recipes Iron Plus makes a difference in boosting iron levels and raising RBC counts.* It helps supply sustainable natural energy throughout the day, improve your performance and quality of life, also keep fatigue and weakness at bay during the period.*
Proudly Made in the USA: Our advanced strength formula is loaded with the highest grade & naturally sourced ingredients in a GMP certified facility in the USA. Doctor's Recipes Iron supplement is 100% pure, natural, vegan friendly & NON-GMO with no soy, gluten and dairy.
Personal Choices, Professional Solutions: At Doctor's Recipes, we believe the products and services should be done professionally and with enthusiasm. Doctor's Recipes nourishes the goodness inside your body to help you maintain a healthy lifestyle. We have everything you need and nothing you don't, and you will always know what you're putting in your body. The name of this exceptional brand leaves little to imagination, and it's a title well-deserved.
Our Policies
Secure Checkout

Guaranteed safe & secure

Easy Returns

Fast & easy product returns
More options on eBay...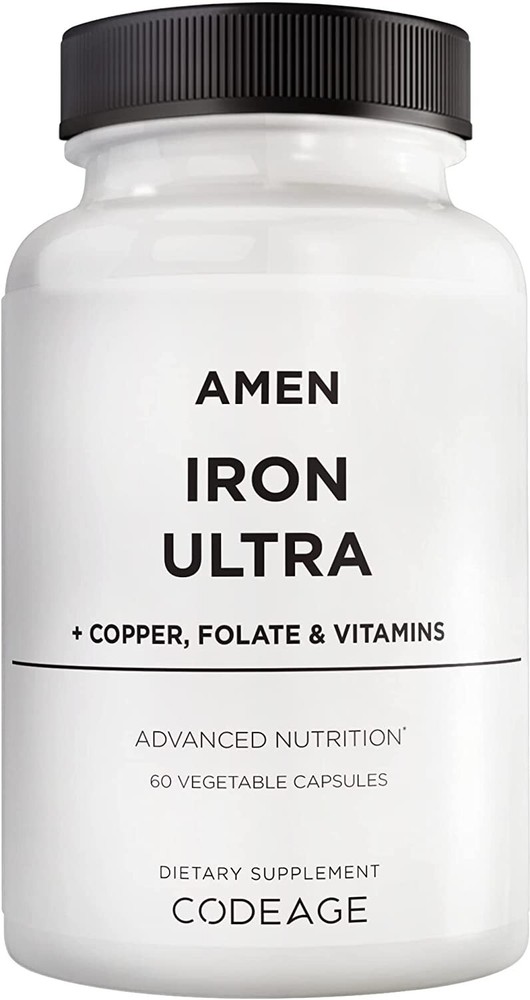 NEW! Iron Ultra Supplement + Copper, Folate, Vitamin C and Vitamin B12 - 60 caps
When you order through these links, we may earn a commission at no additional cost to you.