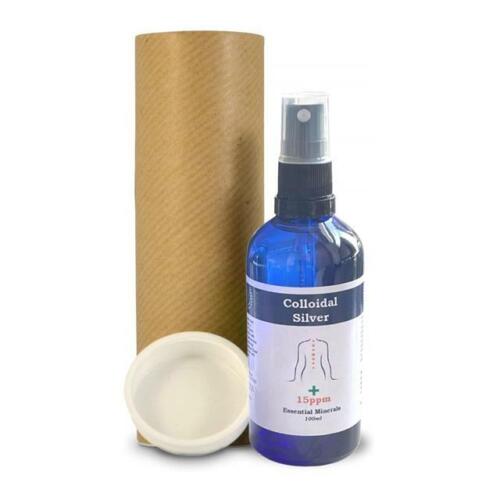 Auction Type :

Buy on Ebay

Condition :

New

Category :

Health & Beauty:Vitamins & Lifestyle Supplements:Vitamins & Minerals

Time left :

17 days, 2 hours, 44 minutes

Ships to :

United Kingdom

Return policy :

Yes (14 days)

Seller :

essential-minerals (99.9%)

Stock :

500 Available (31 sold)

Viewed :

966 times
Product Details
Country/Region of Manufacture :
United Kingdom
Main Purpose :
General Wellness
Formulation :
Liquid Form
Suitable For :
Health and Wellbeing
Product Form :
Liquid Form
Ingredients :
Distilled Purified Water
Brand :
ESSENTIAL MINERALS
What the Seller Says
Powered by Just Template IT Essential Minerals Diatomaceous Earth Original Celtic Sea Salt LUGOLS IODINE WHITE IDOINE ZECHSTEIN MAGNESIUM OIL MAGNESIUM FLAKES 100ML COLLOIDAL SILVER SPRAY *15PPM *Antiviral, Antibacterial 99.999% Silver ONLY: £ 11.15 BUY IT NOW CONTACT US ASK A QUESTION DESCRIPTION 15% MAX Strength Lugol's Iodine Solution - 50ml ONCE YOU TRY ESSENTIAL MINERALS LUGOL'S, NO OTHER BRAND WILL FEEL THE SAME Feel the Lugol's effect! Made using the same original recipe to a 15% solution. Lugol's iodine, also known as Lugol's solution, first made in 1829, is a solution of elemental iodine and potassium iodide in water, named after the French physician J.G.A. Lugol. Lugol's iodine solution is often used as an antiseptic and disinfectant, more recently Lugol's Iodine has been used to replenish the body's iodine deficiency. French Physician - J.A LugolAll Bottles come with a glass dropper. We recommend using Lugol's as a transdermal application, often referred to as paint on. Maximum of 1-2 drops per day for 2-3 weeks will get your levels up.