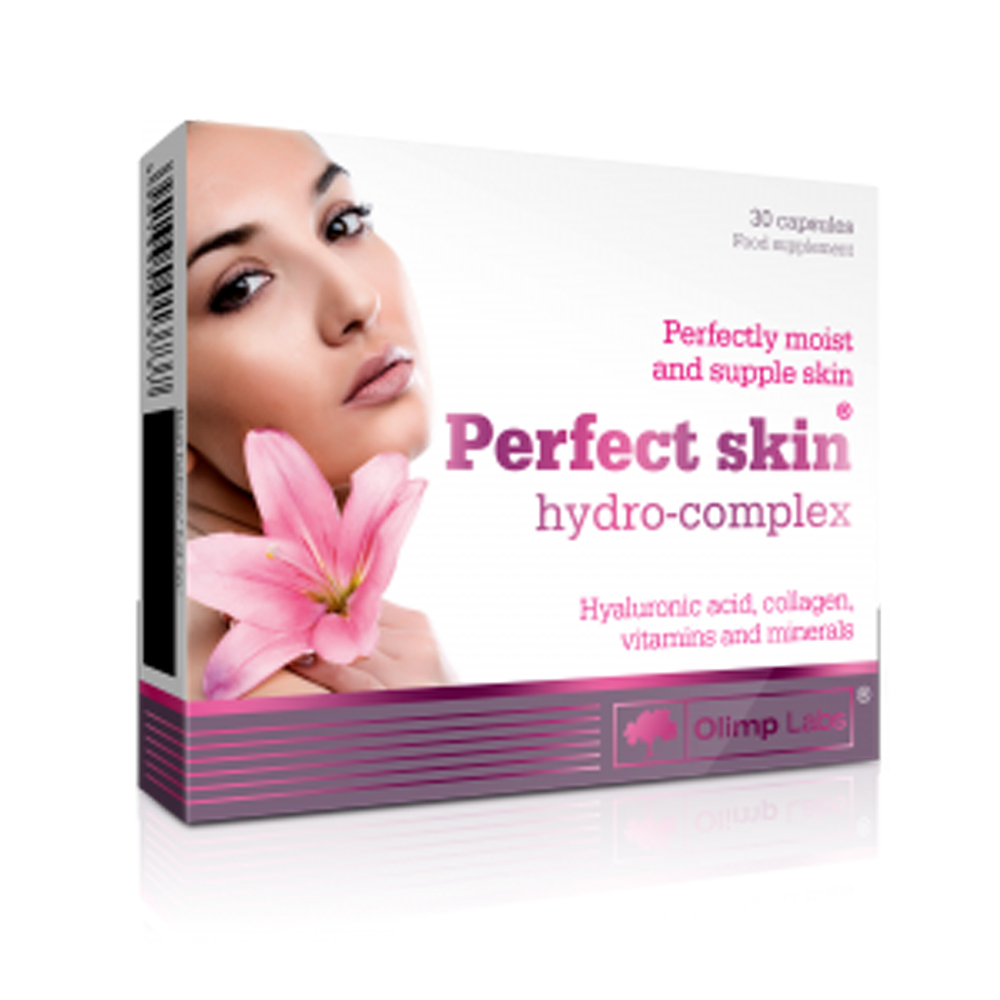 Type of auction :

Buy it Now

Condition :

New

Category :

Sporting Goods:Fitness, Running & Yoga:Sports Supplements:Vitamins & Minerals

Time left :

29 days, 13 hours, 16 minutes

Ships to :

United Kingdom and many other countries.

Return policy :

Yes (30 days)

Seller :

nutrafituk (100.0%)

Stock :

416 Available (409 sold)

Viewed :

10344 times
Product Details
Active Ingredients :
Hyaluronic Acid
Country/Region of Manufacture :
Poland
Product :
Antioxidant Complex
Type of Diet :
Non-Vegetarian
Suitable For :
Non-Vegetarians
Expiry Date :
February 2021 Minimum
What the Seller Says
OLIMP Perfect Skin Hydro-Complex Hydro-Flex & Antioxidant Perfect Skin Formula 15 - 60 Caps (only 30 or 60 with box) Best Before: February 2021 or later UK Stock & 1 Working Day Dispatch Free Royal Mail 48 Delivery DESCRIPTION BEAUTIFUL AND ELASTIC SKIN Perfect skin hydro-complex® is a composition of active nutritional components including collagen, which helps maintain freshness and elasticity of the skin andhyaluronic acid, which participates in maintaining the skin's healthy appearance. This supplement also contains grape seed and green tea extracts, which help in protecting the body against free radicals. Additionally, the product is enriched with vitamins and minerals such as zinc and selenium, which help to keep hair and nails in good condition. Perfect skin hydro-complex® contains active antioxidants that neutralize free radicals: a grape seed extract containing (95%) proanthocyanidin (OPC) and a green tea extract with a very high content of polyphenols and catechins (EGCG) PureWay-C® - best absorbable form of vitamin C with citrus bioflavonoids Vitamin E –protect cells against oxidative stress Albion® amino acid chelates: · zinc - contributes to the maintenance of normal skin · copper - contributes to normal skin pigmentation · manganese - contributes to the protection of cells from oxidative stress selenium – contributes to the protection of cells from oxidative stress The supplement has been completed with minerals in their most bioavailable forms. Such form of amino acid chelate guarantees high grade of absorption and bioavailability. Albion Laboratories® zinc, manganese and copper amino acid chelates are of the absolute highest quality. Chelation of minerals is the process of binding metallic elements by weak organic acids (amino acids). This extremely significant process enables effective absorption of the elements from the gastrointestinal tract and their distribution to the biological processes taking place with their involvement. In this form, bio elements also remain fully safe in dosing, because any excess quantities leave the body easily in the form of chelates. COMPOSITION Ingredients: collagen (hydrolysed gelatin), green tea extract (98% polyphenols, 80% catechins, 55% EGCG), grape seed extract, mineral components (Albion® zinc amino acid chelate, Albion® manganese amino acid chelate, Albion® copper amino acid chelate, Albion® selenium amino acid chelate), vitamins (L-ascorbic acid – vitamin C PureWay-C®, dl-á-tocopherol– vitamin E, D-biotin), sodium hyaluronate, colloidal silica, beta-carotene, lycopene, L-cystine, citrus bioflavonoids, microcrystalline cellulose – bulking agent, magnesium stearate – anti-caking agent, capsule (gelatin – sheath component, colour: E171, E104, E110). Nutrition information 1 capsule Collagen 300 mg Hyaluronic acid 25 mg Silica 10 mg Biotin 25 µg (50%*) Grape seed extract 50 mg including: 95% proantocyjanidyn 47.5 mg Green tea extract 50 mg including: 98% polyphenols, 80% catechins, 55% EGCG Patented vitamin C and citrus bioflavonoid PureWay-C® 44.5 mg including: vitamin C 40 mg (50%*) Vitamin E 6 mg (50%*) Albion® selenium amino acid chelate 2.5 mg including: selenium 0.025 mg Albion® zinc amino acid chelate 37.5 mg including: zinc 7,5 mg (75%*) Albion® copper amino acid chelate 5 mg including: copper 0.5 mg Albion® manganese amino acid chelate 6.25 mg including: manganese 1 mg Beta-carotene 1 mg Lycopene 1 mg L-Cistine 10 mg *% RDA recommended daily allowance. DIRECTION FOR USE Recommended use: 1 capsule a day between meals. Do not exceed the recommended daily dose. Food supplements should not be used as a substitute for a varied and balanced diet. A varied and balanced diet and a healthy lifestyle are recommended. Keep out of reach of children. The product is recommended for women who care about their looks as an agent enhancing appearance of the skin. Orders processed within 24 hours and dispatched by Royal Mail 48. Orders received at weekends and on Bank Holidays will be dispatched on the next working day. Normal 0 false false false EN-GB X-NONE X-NONE Payment Feedback Contact Us Our preferred method of payment is PayPal, the safest and easiest way to pay for goods on eBay! We will always help you to have a 100% positive happy buying experience. Contact us if you are unhappy about any aspect of your purchase from us. We only want five star feedback from you so buy with confidence. The best way to contact us is through the eBay messaging system. You can send us a message by using the "Questions and answers" section towards the bottom of the page. This is the content for tab four. This is the content for tab five.